Prototyping & 3D printing
In the last twenty years the impact of additive manufacturing technology (3D printing) has been extremely relevant, also in the injection moulding industry. Today,even though this technology does not aim to (and it would not be able to) replace traditional manufacturing technologies, it has drastically reduced development and prototyiping timing and industries could benefit of a great time-to-market reduction.

As players in the plastic manufacturing and tooling scenario, Pidikei recognized the necessity to approach both plastic and metal additive manufacturing technologies.
RAPID PROTOTYPING:
Pidikei can realize functional prototypes for its customers by using technical materials with good mechanical and chemical properties.
SERVICE:
Additive manufacturing combined with the internal post-operations capabilities allows the full customization of every small series of product in plastic or metal.
"If a picture is worth 1000 words, a prototype is worth 1000 pictures and 1000 meetings."
The figure below shows an overview of several processes related to Additive manufacturing. Through its internal resources and partners companies, Pidikei is able to satisfy this kind of requests.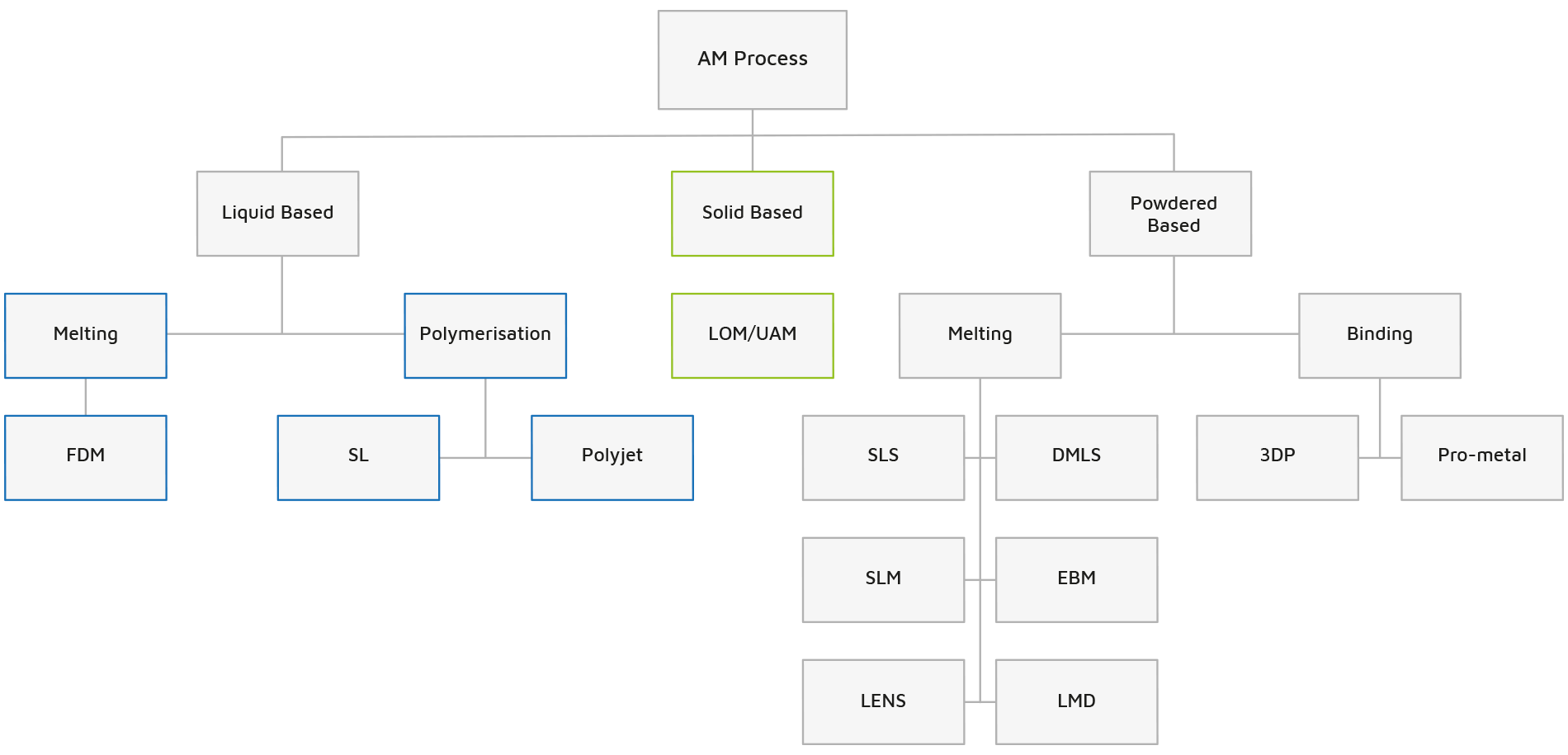 Rapid prototyping, small series production, rapid and innovative tooling are some of the main advantages that this technology can offer. Consequently, it enables higher responsiveness, development and prototyping time reduction, improvement of manufacturing processes in terms of time and quality.

From a long-term perspective, we could observe disruptive innovation at a supply chain level as well. For instance, it is assumed that some production units could be distributed directly on the interested market , close to the final customers, rather than being centralized, as the economy of scale would suggest. In the literature there are similar cases for spare parts production and distribution.

Nowadays, the additive manufacturing technology within the industrial scenario is principally a supplementary tool which offers innovative solutions, that traditional technologies are usually not able to achieve, and that has the great potential to pave the way for new markets and opportunities.
"Contribution of Additive Manufacturing Systems to Supply Chain", Shah S., Mattiuzza S., ; Ganji E., Coutroubis A. (2017)

FULL ARTICLE